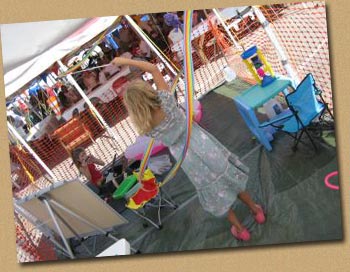 Emergency Communities is funded by the graciousness of everyone who supports us. Thank you for offering to donate. You can donate using your credit card or by check (see below). All donations are tax deductible. For in-kind donations, see below.

Emergency Communities is operating in affiliation with International Humanities Center, a nonprofit public charity under Section 501(c)3 of the Internal Revenue Code. International Humanities Center is acting as our fiscal sponsor. All donations must go through IHC. Learn more about them here. Thanks!

Or send your donation to our PayPal account below:
If you would prefer to donate by check to Emergency Communities through the International Humanities Center, please make the check out to IHCenter/Emergency Communities and send it to:
Emergency Communities
1021 St. Claude Ave .
New Orleans, LA 70117
Please also see our Needs List if you'd like to donate items we need.

For In-kind donations, Please contact us before shipping anything to us by calling (917) 442-8900. All packages and letters can now be sent by either US Postal Service or independent carriers to the following address:
Emergency Communities
1021 St. Claude Ave.
New Orleans, LA 70115
Our fiscal sponsor:
International Humanities Center